Keeping K'iche
March 30th, 2018
·
18 mins 2 secs
Welcome back to Season 1 of Language Stories. This time it's all about K'iche.
Why K'iche?
There's many languages I didn't know much about before we started Language Stories, K'iche wasn't one of them. K'iche was one I knew essentially nothing about.
I first heard of the language when Dave Prine (who you'll hear from in this episode) presented about it at the Polyglot Gathering in 2017. I knew so little that I assumed "K'iche" was the Quechua word for "Quechua", which is very much not the case.
So armed with that tiny bit of knowledge that actually, it's a language spoken in Guatemala, I noted it down as a potential Language Stories episode when we were initially planning the series.
We were fortunate enough to find a Mayan Homestay in the countryside with a K'iche speaking family. This meant that the episode was firmly on the list!
After finding Juan and Galeria Pop Wuj, as well as speaking to Dave, the one who introduced me to the language in the first place, we ended up with one of my favourite episodes to date.
The Video
Featuring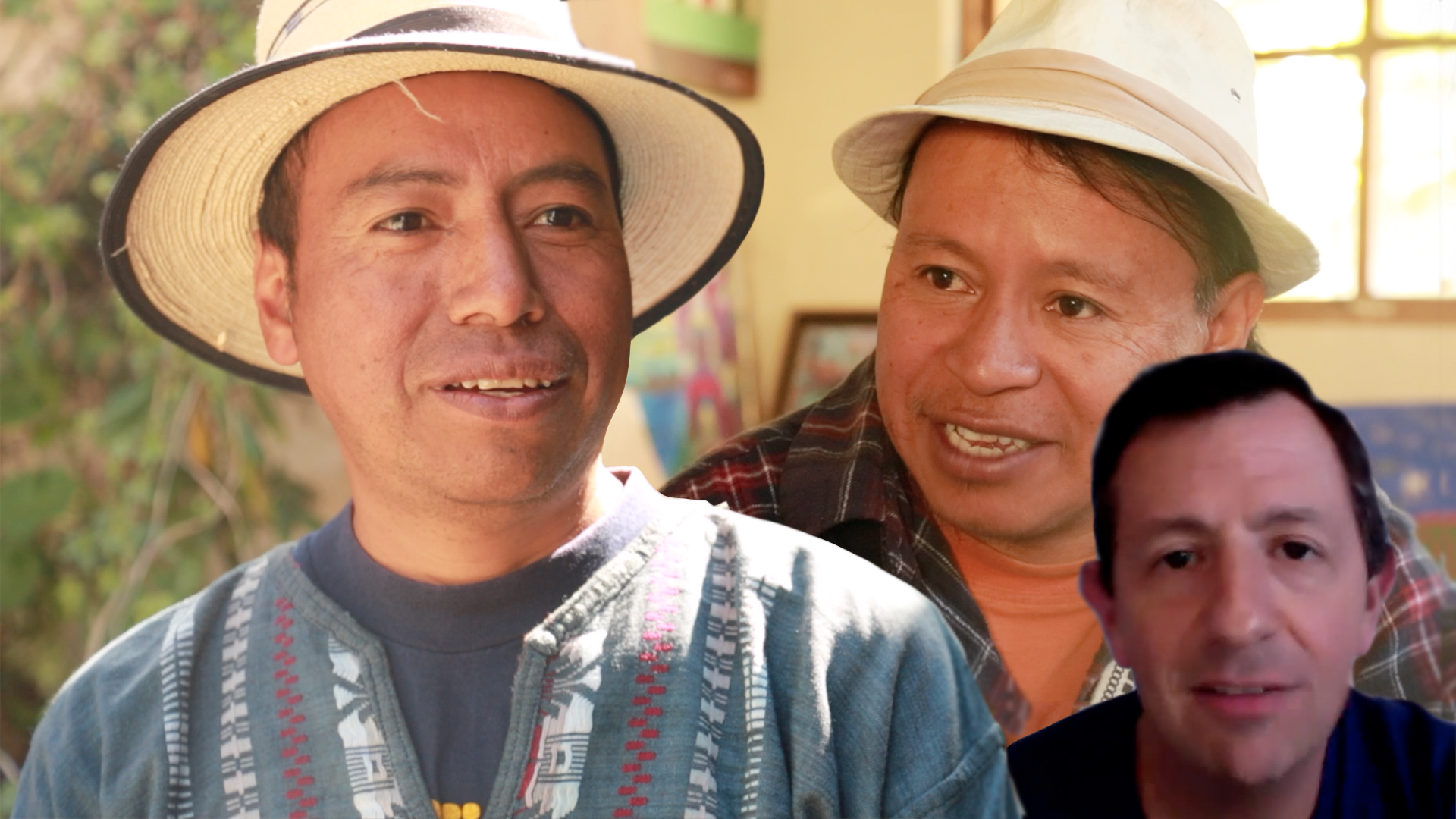 For this episode, we spoke to Juan Leon Cortez from Galeria Pop Wuj in Chichicastenango; Carlos and his family in the Mayan Countryside in Totonicapan; and Dave Prine, a learner of K'iche studying the language in the USA.
Further Reading + Resources
Stay with Carlos and family in the Mayan Countryside - check Carlos' Airbnb listing to stay for yourself with him and his family.
Galeria Pop Wuj - learn more about the art and classes taking place at Juan's gallery.
Can Knowing Some K'iche' Save Your Life and Make You Rich? - Dave's presentation on K'iche from the Polyglot Gathering 2017.
Online free course from The University of Texas - this great free course is a solid starting point if you're interesting in learning a little K'iche.
Further resources to learn - a few extra links from the University of Conneticut.
Institute of World Languages - the initiative that Dave is learning K'iche through.
Mayan Languages: How I Learned to Speak Tz'utujil in Guatemala - an interesting read on Fluent in 3 Months about Stephen's experience learning another Mayan language in Guatemala, Tz'utujil.
Academy of Mayan Languages in Guatemala - more information about all Mayan languages in Guatemala.
Support The Show
The best thing you can do right now to support the project is threefold, and if you've ever listened to any podcast before, I'm sure you'll be familiar with what I'm about to say!
Subscribe - by subscribing to the Language Stories podcast in your favourite place and YouTube for the sister videos, you're going to keep up with all future episodes. Woop!

Review - when it comes to the tech stuff, reviews are pretty important. Reviews help to tell iTunes that people like the podcast, and that helps to raise the profile so that new people can find it easily. Yay!

Tell a friend - word of mouth still wins! If you know someone who would love Language Stories, tell them about it. And if they're new to podcasts, walk them through the process to subscribe them. Woohoo!
To make it as easy as possible to share the podcast, click here to tweet about episode.
Share Your Story
If you have a Language Story you'd love to share, or if you know someone that does, get in touch.
I always love to hear from you! Your feedback helps to shape future episodes so thank you.
How did you enjoy this episode of Language Stories? Share your thoughts in the comments below!