All About You
March 16th, 2018
·
6 mins 27 secs
Welcome back to Season 1 of Language Stories. This time things are all about you.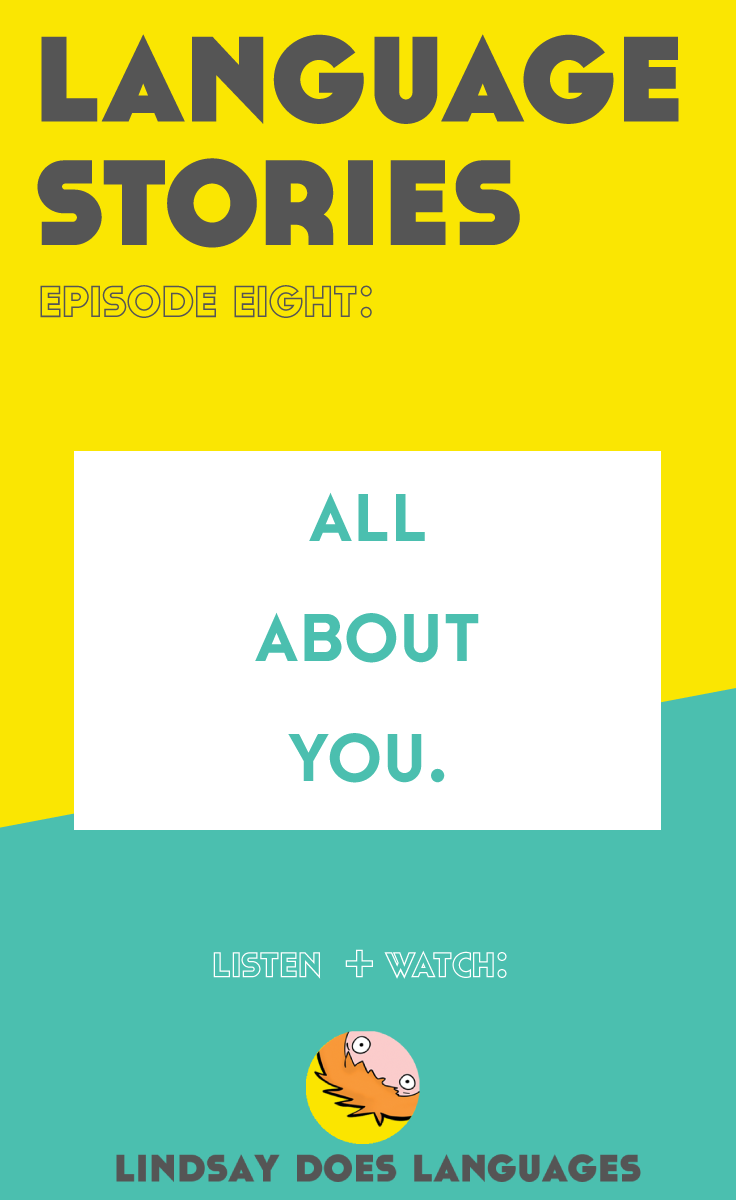 Why "you"?
As we've been travelling through Latin America and heading into a new Spanish-speaking country every few weeks, I've realised something.
Something really simple.
Something really important.
Something I don't really know how to do.
I arrive in a new Spanish-speaking country and don't know how to address YOU.
You in Spanish isn't always easy, and that's why we're dedicating the podcast of this episode of Language Stories to just that.
But 'you' in Spanish is a breeze compared to some other languages. And so the video for this episode is delving into the topic of 'you' in multiple languages around the world.
The Video
Further Reading + Resources
Wikipedia article about Duality - introduction to duality in various languages.
Nihon Shock - blog post about saying 'you' in Japanese.
Japanese Level Up - blog post with 100 ways to say 'you' in Japanese.
Wikipedia Japanese Personal Pronouns - list of personal pronouns in Japanese.
Subjectless Sentences in Child Language - academic paper sharing research on children dropping subject pronouns.
Support The Show
The best thing you can do right now to support the project is threefold, and if you've ever listened to any podcast before, I'm sure you'll be familiar with what I'm about to say!
Subscribe - by subscribing to the Language Stories podcast in your favourite place and YouTube for the sister videos, you're going to keep up with all future episodes. Woop!

Review - when it comes to the tech stuff, reviews are pretty important. Reviews help to tell iTunes that people like the podcast, and that helps to raise the profile so that new people can find it easily. Yay!

Tell a friend - word of mouth still wins! If you know someone who would love Language Stories, tell them about it. And if they're new to podcasts, walk them through the process to subscribe them. Woohoo!
To make it as easy as possible to share the podcast, click here to tweet about episode.
Share Your Story
If you have a Language Story you'd love to share, or if you know someone that does, get in touch.
I always love to hear from you! Your feedback helps to shape future episodes so thank you.
How did you enjoy this episode of Language Stories? Share your thoughts in the comments below!