New York and the 7 Line
November 10th, 2017
·
23 mins 25 secs
Language Stories is finally here! Woohoo! And what better place to start for episode one than New York City.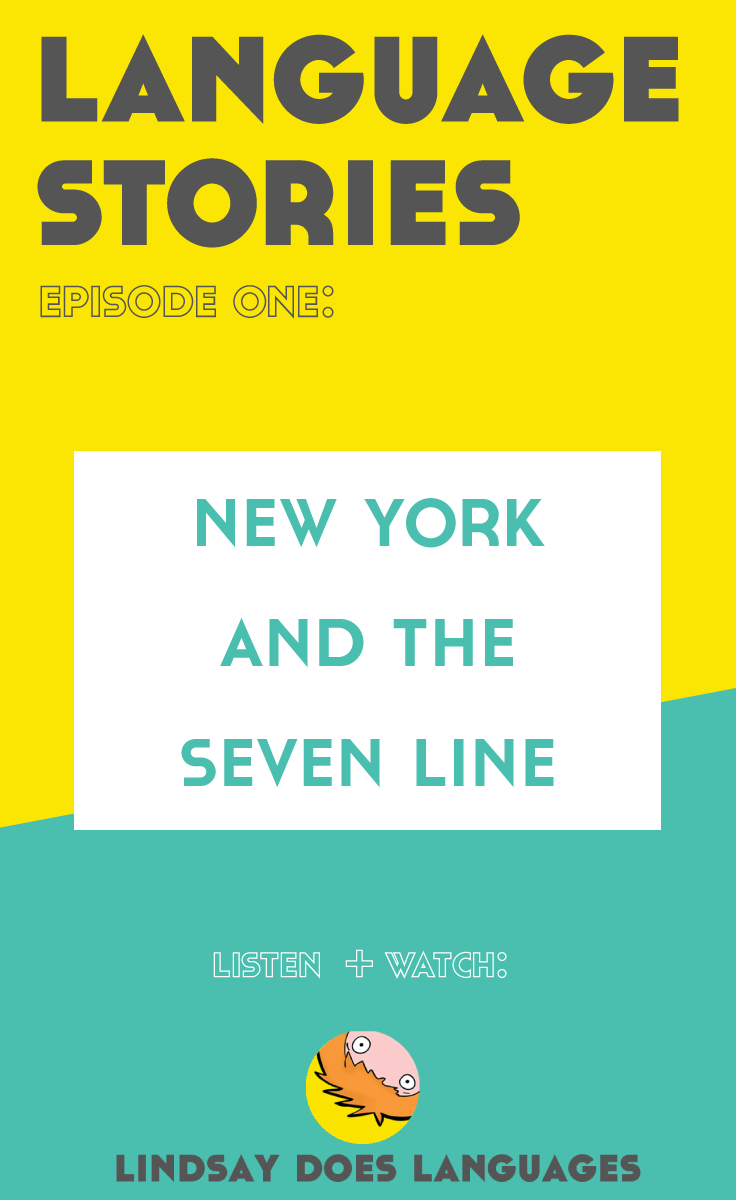 What is Language Stories?
Language Stories is a new series here at Lindsay Does Languages of video and podcast episodes about languages in various places around the world.
We're currently spending a year travelling and working (online) and wanted to produce something lasting and inspiring both for language lovers and curious travellers alike. We're creating Language Stories as we travel, discovering languages + meeting people in the places we go and sharing their stories.
Language Stories is designed to be accessible. Something you can share with your family and friends that both do and don't necessarily love languages as much as you do.
It's designed to inspire. To keep or start people learning languages solo and maybe even to travel to explore further for yourself.
And finally, it's designed to last. We want Language Stories to be something that you can revisit multiple times both now and in the future to enjoy as and when you fancy.
What makes Language Stories different is that it's a multi-format project. There's videos and podcast episodes primarily, that draw from the same sources but are produced by different people so tell things from slightly different perspectives. (The videos are edited by Ashley, my husband, and the podcasts are edited by me, Lindsay).
From time to time there'll also be additional blog content that accompanies the core videos and podcasts, and maybe even other formats as time goes on.
We have some ideas and places in mind for future episodes, largely based on our travel plans for the year. However, we are flexible and if you have a language story to share, or you know someone who does, get in touch and if our plans align with where you are in the world, we'd love to get chatting about featuring your language story.
Episode 1: New York + The 7 Line
When I was 17, I visited the USA for the first time. My mum took me and my sister to Florida for a week in October half term.
It was hot yet autumnal, with warm sun every day yet pumpkin spiced milkshakes in the fast food restaurants.
It was the same as the UK in many ways, but rebelliously different in others. It was curious. And it was bigger.
These were my lasting first impressions of Florida, but not of the US. I remember it being the first place I visited that I felt I'd only seen a teeny tiny part of and that didn't represent the country on a bigger scale. And I wanted to revisit other places within it.
However it took me over a decade to get back to the USA, more specifically, to New York City.
As it was our first episode and we already knew some people doing interesting things with language in New York, we decided to start there. Where it led us was quite interesting...
Why New York City?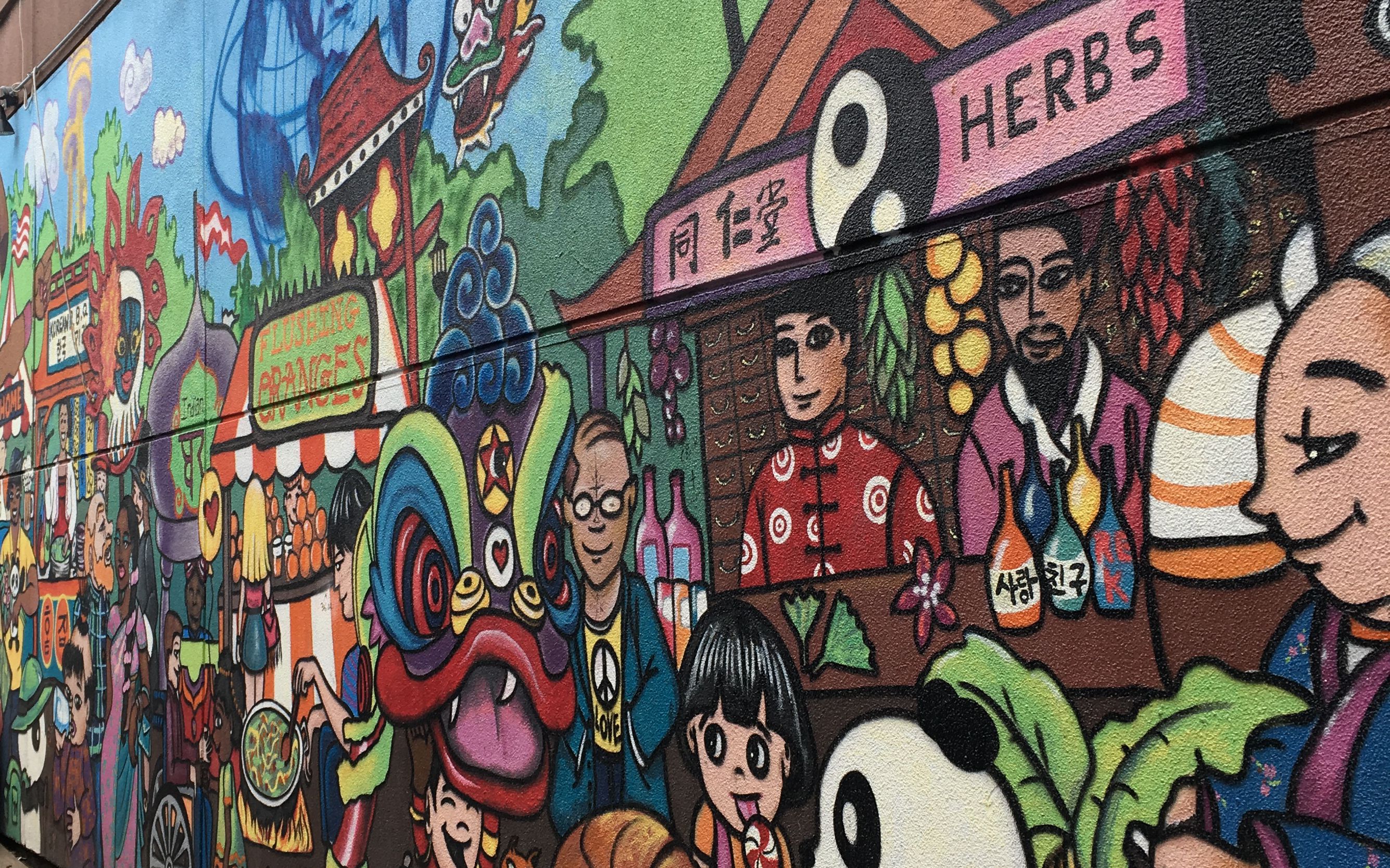 Even if you don't love languages, New York City is so often cited as one of those unmissable places on Earth. There's not much you can say about New York that hasn't already been said. But when you love language, it really is unmissable.
New York City is an incredible place and although it personally took me a couple of days to be won over, when I was won over, I was definitely won over.
Nowhere else could you be surrounded by Chinese at a Dragon Boat Festival, practise Guaraní at lunch in a Paraguayan restaurant, and end the day listening in on multilingual conversations on the ferry ride home. New York City is pretty special.
New York City has an allure. It attracts everyone from everywhere. And with people from everywhere comes a heck of a lot of languages, up to 600-800 according to estimates from the Endangered Language Alliance.
To put things in perspective, that would make it one of the most linguistically diverse places on Earth considering that Papua New Guinea, the country with the most languages, has an estimated 800+ languages.
It's undeniable that New York City is the most multilingual city on Earth. And that alone made it the perfect place to start for the first episode of Language Stories.
In this episode we meet with 5 local New Yorkers to hear about their experiences living and learning languages in such a diverse city and to learn about the projects that have developed from living in this inspiring place.
The Video
Here is the video of episode 1 of Language Stories. Woop!
To keep track of future episodes in video form, click here to subscribe on YouTube.
Support The Show
The best thing you can do right now to support the project is threefold, and if you've ever listened to any podcast before, I'm sure you'll be familiar with what I'm about to say!
Subscribe - by subscribing to the Language Stories podcast in your favourite place and YouTube for the sister videos, you're going to keep up with all future episodes. Woop!

Review - when it comes to the tech stuff, reviews are pretty important. Reviews help to tell iTunes that people like the podcast, and that helps to raise the profile so that new people can find it easily. Yay!

Tell a friend - word of mouth still wins! If you know someone who would love Language Stories, tell them about it. And if they're new to podcasts, walk them through the process to subscribe them. Woohoo!
To make it as easy as possible to share the podcast, click here to tweet about episode.
Share Your Story
If you have a Language Story you'd love to share, or if you know someone that does, get in touch.
I always love to hear from you! Your feedback helps to shape future episodes so thank you.
How did you enjoy the first episode of Language Stories? Share your thoughts in the comments below!